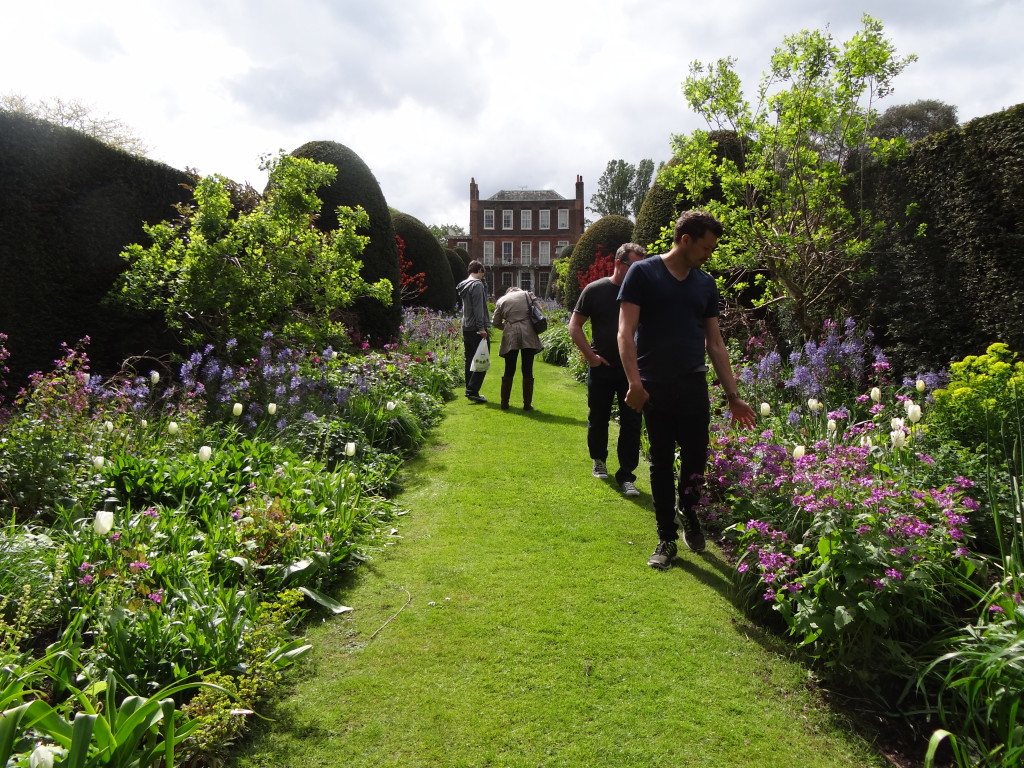 Petersham House garden, the private garden of Petersham Nurseries' owners Francesco and Gael Boglione opened to the public today to raise funds for registered charity, the National Gardens Scheme. Having recently gardened in the grounds and nursery, Touch Landscapes' owner and principal designer Georgina Chahed attended the day, joining former colleagues from Petersham Nurseries.
Dozens of visitors admired the 150″ long double borders full of early flowering perennials and colour from the abundant spring flowering bulbs including tulips and Narcissus. Visitors were also granted exclusive access to the productive vegetable garden with chickens.
Garden designer from Touch Landscapes, Georgina Chahed commented: "I am thrilled that Petersham House has once again opened its doors to the general public. Petersham House garden is just one of many outstanding gardens included in the National Gardens Scheme that offer visitors the opportunity to relax and take in their breath-taking surroundings, whilst gaining valuable design inspiration and planting ideas".
Visitors were able to purchase key plants featured in the Petersham border from the adjoining Petersham Nurseries and recreate the magic of the architectural planting scheme in their own garden.
Petersham House garden will also be open to the public on Sunday 20 July 2014. Founded in 1927, the National Gardens Scheme opens thousands of exceptional gardens throughout England and Wales to raise money for nursing and caring charities. Most of the gardens are private and not normally open to visitors.
For advice on garden design and styling, visit www.touchlandscapes.com or email info@touchlandscapes.com
admin April 27, 2014
Posted In: Uncategorized
Tags: garden design, gardening, NGS, surrey