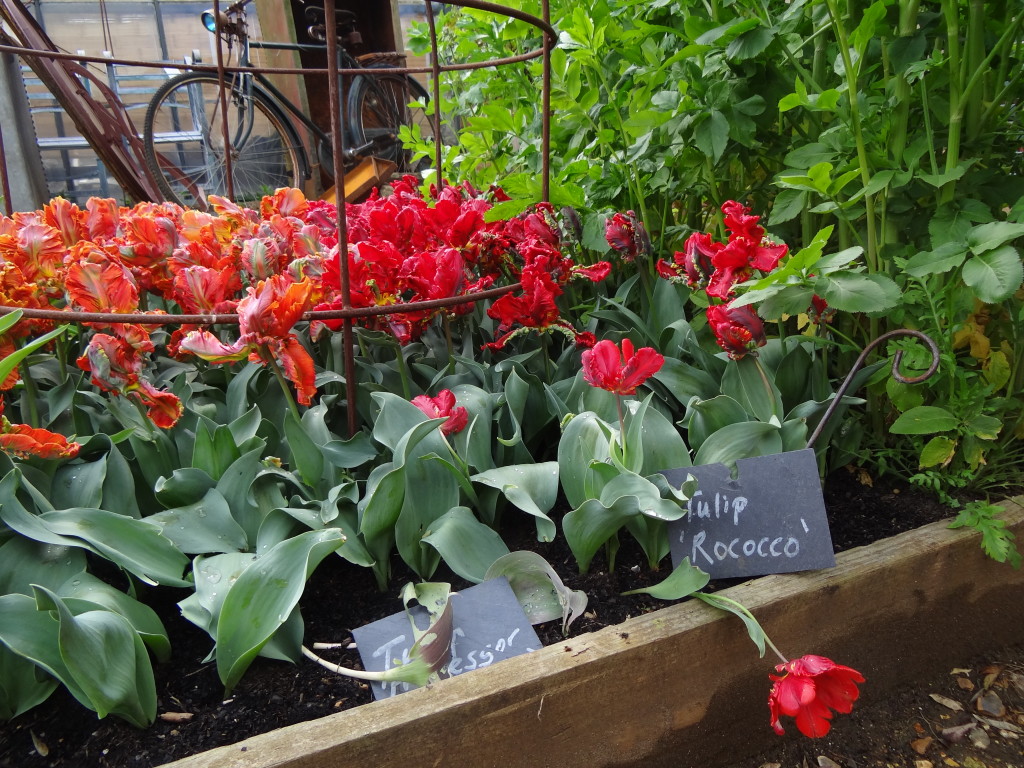 In Touch Landscapes' latest blog post, garden designer Georgina Chahed shares her tips on planting bulbs…
With summer now a distant memory, we turn our attention to preparing the garden for spring. A few weeks ago I was on my hands and knees in a garden in Kew, laying down wire mesh to 'squirrel proof' some crocus bulbs to protect them from hungry pests.
So, why did I go to all this trouble when I could have had my feet up with a cup of coffee instead? In short, bulbs are easy to grow and extremely versatile. They can be used to fill spaces before shrubs and perennials start to grow and are perfect for adding colour to spring borders. Bulbs can be layered in pots, planted at the base of a tree or naturalised in a lawn. Another joy of bulbs is unearthing new favourites – the pure white Narcissi Thalia and the extremely reliable Allium 'Purple Sensation' are two I can certainly recommend.
If you've never tried bulbs before and don't know where to start, fear not as help is at hand. Here are my top tips for planting bulbs so that you can be sure of an abundant display:
Timing is everything
Purchase bulbs about a week before you plan to plant them. The warmth of your home may lead them to sprout prematurely, so it's best not to leave them lying around too long. Plant autumn flowering bulbs such as nerines by late summer and daffodils, crocuses and hyacinths at the end of September. Alliums, crocosmia and lilies should be embedded in September and October and tulips in November.
Ace of spades
So what about technique, "How do I plant them?" Dig a hole with a bulb planter or trowel, place your bulbs in the soil with the shoot facing up and plant at two to three times their depth. Space at least twice their width, then replace the soil you removed and firm it in gently. Finally of course, water them.
Be generous
And finally, don't scrimp on your bulbs, make an impact by using 25-50 bulbs for a good display. Also, select ones which grow to different heights and aim for successional planting whereby different bulbs flower at different times – prolonging the colour in your garden.
As I recently discovered on my allotment, over time, some bulbs naturally produce baby bulbs. These can be removed when lifted for storage and planted or potted on to create more plants.
With a growing penchant for tulips, I've selected Angelique, Apricot Beauty, Candy Prince and Spring Green for a double border which I will plant up in November. Get ready for a riot of pretty pastels when we share our photos with you next spring.
What bulbs will you be planting for spring? Leave a comment on the blog, I'd love to hear about it.
admin October 13, 2014
Posted In: Uncategorized
Tags: bulbs, garden design, gardening, maintenance, Petersham Nurseries, Richmond, surrey