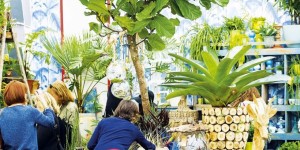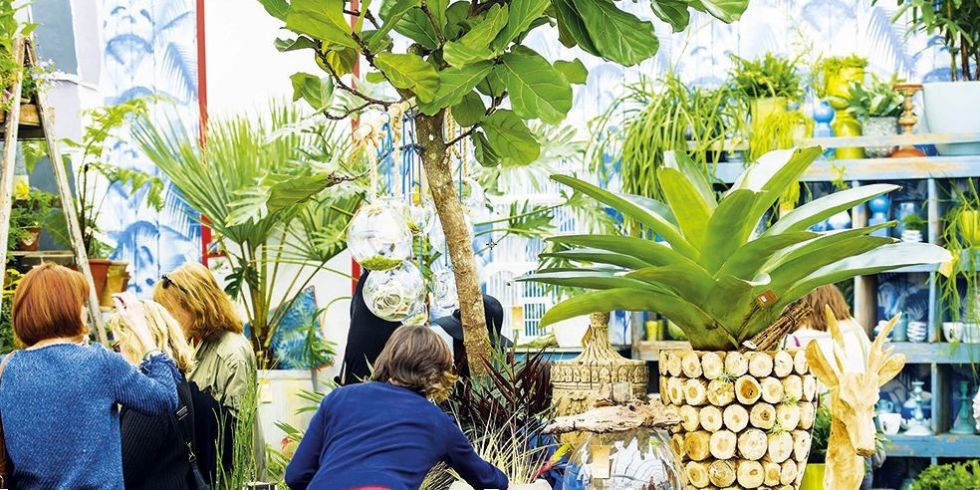 Business website Startup.co.uk recently reported that London is the best place to set up a horticultural business. So why is this? Also, what are homeowners willing to spend their money on and what can we expect to see appearing in people's gardens over the next 12 months? In Touch Landscapes' latest blog, our principal designer Georgina Chahed explores London garden design in more detail and unearths the latest trends in outdoor living…
According to a report by AXA Business Insurance, the average household in the capital spends £600 a year on improving their garden and those in the North East and Scotland are also keen call in the professionals.
The survey of 2,000 UK adults reveals that London is the best place to start a gardening and landscaping business. Whilst the average Briton is prepared to stump up just £473 on garden upkeep every year – the average Londoner spends £600, with those in Scotland (£556) and North East (£514) also outspending the rest of the UK.
In contrast, those living in Wales, the South West and North West all spend below £400 – suggesting that they prefer to do the work themselves when it comes to horticulture.
Homeowners are looking for landscape experts
Despite this, 64% of those surveyed said they would a hire professional if they needed to erect a wall, with 61% saying the same if they needed to construct a deck, 58% if they needed to put in fencing, and 59% if they needed to chop down a tree.
With regards consumer price expectation, the average consumer would quote a price of £400 for common building tasks, £390 for a garden design, £378 for terracing, £290 for a pond installation and £364 for fence construction – a price that includes both materials and labour.
Gareth Howell, managing director of AXA Insurance commented: "The figures quoted by the public for common landscaping, design and gardening jobs were very low indeed, however.
"This shows a low appreciation first of the sheer number of hours that go into this work, expert knowledge of disciplines landscape architecture, design and horticulture, as well as, understanding construction, planning and site drainage standards."
"People working in the trades have a massive education job to do when they meet clients – as we've emphasised, having a good portfolio of work where you can demonstrate value and results is one good step."
But key findings from the 2017 annual landscape trends study just released by style website Houzz says homeowners are prepared to spend much more than this on renovating their outdoor space. This report claims that only 12% of their 2,400 responses from UK homeowners using the Houzz platform indicated spending £500 or less on recent renovations, with 20% spending over £10,000.
Demand for low maintenance gardens
Unsurprisingly 94% of homeowners update their planting, citing having flowers, being low maintenance and attracting bees and butterflies as their top three reasons for making the change. Similarly, despite concerns by organisations such as the Royal Horticultural Society who believe many homeowners are paving over their front gardens, real lawns are still very popular, with just 12% planning to remove their turf altogether.
Five biggest garden improvements
The study goes on to detail the top five hard landscaping improvements homeowners will be making to their gardens. These include: patio/terrace (57%), planters/containers (56%), fence/border (50%), arbour/gazebo/pergola/trellis (30%), and shed/workshop (28%). Other trends revealed by the study include the rise of the 'outdoor living room' and garden lighting.
Triggers for redesigning outdoor spaces comprise: wanting to personalise a new space (44%), fixing deterioration (24%), and wanting to do it all along but only just getting around to it (23%). In terms of key motivators, the challenges homeowners face this year, include: poor use of space (45%), limited space (24%) and lack of privacy (23%).
So, with Londoners spending the most on their gardens nationally and recognising the need to call in the professionals, it's easy to see why garden design is so popular in London. In the months to come, a peek over the garden fence looks set to reveal a sparkling patio, trendy planters or an architectural outdoor structure. City folk know that clever use of outdoor space and privacy are more important than ever when space is of a premium. Therefore, the appetite for modern or classic garden design in the capital is set to grow.
Touch Landscapes is based in London and Buckinghamshire. Local areas covered include: London, Buckinghamshire, Oxfordshire, Surrey, Milton Keynes, Kingston and Richmond.
Telephone Touch Landscapes on 07872 590303 or email info@touchlandscapes.com to arrange your initial garden design consultation.
Georgina Chahed June 20, 2017
Posted In: Uncategorized
Tags: garden design, garden spend, home improvement, landscaping, lawns, London, low maintenance gardens, outdoor space, planting, Touch Landscapes, trends, wildlife gardens